Mike Buettner
, managing partner of RespirCare Analytical LLC, has extensive microbial training as well as real estate and insurance experience; this combination lends a unique insight into the relationship between indoor environmental issues, the real estate transaction, and litigation protection. Mr. Buettner has authored and taught Indoor Air Quality training programs relating to property transfer and has been an approved real estate instructor in several states including, Arizona, Texas, Illinois, and New York. Mr. Buettner currently instructs a legal issues course pertinent to indoor microbial contamination and mold and has presented this course multiple times at the National Association of REALTORS® annual convention. Mr. Buettner is a past member of the Real Estate Educators Association and the National Association of REALTORS®, having previously served on the professional standards committee, and the political action committee.
Mr. Buettner was employed by Aerotech P&K Laboratories as the Strategic Markets Director and as the Director for the Aerotech Technical Institute, and is currently on retainer with multiple environmental firms tasked with developing and teaching various Indoor Air Quality awareness programs relating to property transfer. Mr. Buettner has presented these courses multiple times to various home inspection association firms including the American Society of Home Inspectors (ASHI) and the National Association of Home Inspectors (NAHI).
Mr. Buettner is the immediate past Program Administrator for the American Council for Accredited Certifications (ACAC), and is currently the Executive Review Coordinator for the RespirCare Analytical International Associate Network. Mr. Buettner has served as the contract trainer for two large national analytical laboratories (EMLab P&K and EMSL) and has conducted numerous IAQ investigations and mold inspections.
Mr. Buettner has trained over 800 North American Home and Property Inspectors to conduct Mold and Asthma Trigger Inspectors and has personally performed numerous IAQ investigations. Assisting in multiple court room victories, Mr. Buettner is an expert witness providing litigation support to United States based law firms. Mr. Buettner currently reviews the analytical laboratory data for several indoor environmental companies across the United States and Canada. This extensive data review is conducted on a daily basis and allows ongoing interaction with inspectors testing in various environments across the North American Continent. Mr. Buettner is an American Council for Accredited Certifications (ACAC) Board Certified Indoor Air Quality Manager and Board Certified Indoor Environmentalist.
PERTINENT EDUCATION/CERTIFICATION
Council-certified Indoor Air Quality Manager (CIAQM)
IAQ Managers understand that the factors contributing to poor IAQ are always present. These professionals are trained to control such factors in the long term by the application of administrative principles in the workplace. The IAQ Manager is a property, facilities, or asset manager or a corporate policy maker who has been trained in the basic principles of indoor air quality and who can effectively administer a formal IAQ management program.
Council-certified Indoor Environmentalist (CIE)
CIE experience and training covers a wide range of disciplines, including but not limited to:
Commercial and Residential Hygiene – The Environmental Consultant understands the sources and potential effects of chemicals and other substances in the indoor environment, from asbestos to formaldehyde to VOCs.
Building Sciences – The Environmental Consultant understands the building envelope and has experience in the disciplines related to the design, construction, and operation of buildings. These disciplines include architecture, building codes, HVAC, plumbing, insulation, concrete and building materials, weather proofing, facilities maintenance, acoustics, ergonomics, air and moisture flows, pressure relationships, temperature and humidity monitoring, infrared thermography and diagnostic air sampling.
Environmental Risk Assessment – The Environmental Consultant understands the consequences (intended and unintended) of building design, operation and maintenance decisions and their potential to impact overall environmental quality.
CONFERENCES/KEYNOTE SPEAKER/INSTRUCTOR
Mold and Asthma Trigger Inspector Training Course (Instructor), RespirCare Analytical EMLab P&K Laboratories, Phoenix, Arizona, November , 2014
Mold and Asthma Trigger Inspector Training Course (Instructor), RespirCare Analytical and Medallion Healthy Homes, Toronto, Ontario, Canada, October, 2014
Mold and Asthma Trigger Inspector Training Course (Instructor), RespirCare Analytical and Medallion Healthy Homes, Vancouver B.C. Canada, Multiple Dates, 2014
Mold and Asthma Trigger Inspector Training Course (Instructor), RespirCare Analytical and EMLab P&K Laboratories, Phoenix, Arizona, Multiple Dates, 2014
Mold and Asthma Trigger Inspector Training Course (Instructor), RespirCare Analytical and EMLab P&K Laboratories, Phoenix, Arizona, Multiple Dates, 2012 – 2013
Mold and Asthma Trigger Inspector Training Course (Instructor), RespirCare Analytical and Medallion Healthy Homes, Vancouver B.C. Canada, Multiple Dates, 2012 – 2013
Certified Residential Mold Inspector Training Course (Instructor), RespirCare Analytical and Medallion Healthy Homes, Vancouver B.C. Canada, Multiple Dates, 2011
Allergen & Asthma Triggers Screening Course (Instructor & Author), Includes United States EPA Relative Moldiness Index (ERMI®) training, marketing and RespirCare data review utilization. Aerotech P&K Laboratories, Phoenix Arizona, Multiple Dates 2010
Informed Agent Illegal Drug Lab Awareness – (Instructor), Phoenix Association of REALTORS®, December 2010
Arizona ASHI Annual Conference – Environmental Data Resources (EDR) (Strategic Partner Representative), Mesa, AZ August 2009
Informed Agent Disclosure Tools – #C8750 (Instructor), Phoenix Association of REALTORS®, July 2009
Informed Agent Disclosure Tools – #C8750 (Instructor), Phoenix Association of REALTORS®, April 2009
The Environmental Advantage in Listing and Marketing Properties Today (Instructor), Prudential Real Estate 2008 Sales Convention, New Orleans, Louisiana, March 2008
Informed Agent Disclosure Tools – #C8750 (Instructor), Phoenix Association of
Mold, Asthma Triggers & the ERMI – Understanding Polymerase Chain Reaction (PCR) (Instructor & Author), LA Testing Laboratories, Los Alamitos, CA Aug 2007
Mold, Asthma Triggers & the ERMI – Understanding Polymerase Chain Reaction (PCR) (Instructor & Author), EMSL Analytical Laboratories, Florida, July 2007
Mold, Asthma Triggers & the ERMI – Understanding Polymerase Chain Reaction (PCR) (Instructor & Author), EMSL Analytical Laboratories, Westmont, NJ, May 2007
Allergen & Asthma Triggers Screening Course (Instructor & Author), Includes EPA Relative Moldiness Index (ERMI®) training, marketing and RespirCare Analytical Data Review utilization. Aerotech P&K Laboratories, Phoenix Arizona, Dec 2006
Advanced Look Environmental Seminar (Instructor), Allergen/Asthma Triggers Inspection Training and Clandestine Drug Lab Inspector Safety, Sarasota FL, Nov 2006
Lorman Building Defects and Mold Issues Lecture (Speaker) with Russell Nassof, Esq. and David Gilpatrick, Phoenix, AZ, February 2006
Mold Assessment Seminar, (Speaker) HazMat Explo9 Conference sponsored by the University Of Nevada, Las Vegas, November 2005
Meth Drug Labs/Hidden Hazards – Inspector Safety (Speaker), American indoor Air Quality Council, Phoenix, AZ, October 2005
The Real Estate Professionals Guide to Indoor Air Quality (Instructor), National Association of REALTORS® (NAR) National Convention, San Francisco, California, October 30, 2005
IAQ Legislative Policy Update, (Speaker), Indoor Environmental Health & Technologies Conference, New Orleans, Louisiana, April 2005
Certified Residential Mold Inspector Training Course (Instructor), Indoor Environmental Standards Organization (IESO), Aerotech Technical Institute, Orlando, Florida, March, 2005
Analytical Laboratory Data Interpretation Workshop (Speaker), IESO California Growth Committee with Dr. David Bell, Irvine, California, March 2005
Indoor Air Quality Inspection Workshop, (Instructor), Intertribal Council of Arizona, Phoenix, Arizona, March 2005
IAQ & Mold Symposium (Speaker/Moderator), Microbe Science Seminar with Dr. Chin Yang of Aerotech P&K, Environmental Solutions Association, Atlantic City New Jersey, February 2005
Texas IAQ & Mold Symposium (Speaker/Moderator), 1 day seminar with Dr. Chin Yang of Aerotech P&K, Texas A&M University, Corpus Christi, Texas January 2005
Meth Drug Labs/Hidden Hazards – Inspector Safety (Speaker), American Society of Home Inspectors (ASHI) National Convention, Austin, Texas, January 2005
Certified Residential Mold Inspector Training Course (Instructor), Indoor Environmental Standards Organization (IESO), Aerotech Technical Institute, Tampa, Florida, November 11- 12, 2004
Public Organizations and Private Industry: A Cooperative Effort For IAQ in Schools, Public Facilities, and Commercial Buildings (Speaker/Moderator), 1 day seminar with Dr. Chin Yang of Aerotech P&K and Lashon Blakely, Indoor Environments Section U.S. Environmental Protection Agency (EPA), Tampa, Florida, November 10, 2004
The Real Estate Professionals Guide to Indoor Air Quality (Instructor), National Association of REALTORS® (NAR) National Convention, Orlando, Florida, November 8, 2004
Illegal Drug Lab Investigation Safety (Instructor), Texas Association of Real Estate Inspectors (TAREI) Convention, Dallas, TX, October 30, 2004
Certified Residential Mold Inspector Training Course (Instructor), Indoor Environmental Standards Organization (IESO), Aerotech Technical Institute, Milpitas, California, October 18-19, 2004
Illegal Drug Lab Investigation Safety (Instructor), Indoor Air Quality Association (IAQA- NAFA) Convention, Las Vegas, NV September 27-29, 2004
Asthma/Indoor Air Quality Workshop, sponsored by the EPA and NEHA, Washington D.C. September 22-24, 2004
Congressional Update, Mold and Indoor Air Pollution, sponsored by MAPER Coalition, Washington D.C. September 22, 2004
Certified Residential Mold Inspector Training Course (Instructor), Indoor Environmental Standards Organization (IESO), Aerotech Technical Institute, Phoenix, AZ, August 2004
Assessment, Sampling and Remediating Mold Contamination in the Residential Environment (Moderator), Dr. Chin Yang, Illinois Department of Health, U.S. Environmental Protection Agency, Region 5, Willowbrook, ILL., July 2004
Certified Residential Mold Inspector Training Course (Instructor), Indoor Environmental Standards Organization (IESO), Aerotech Technical Institute, Phoenix, AZ, June 2004
Illegal Drug Lab Inspector/Service Worker Safety (Speaker), Texas Association of Real Estate Inspectors (TAREI). June 2004
Certified Residential Mold Inspector Training Course (Instructor), Indoor Environmental Standards Organization (IESO), Aerotech Technical Institute, Phoenix, AZ, May 2004
Indoor Air Quality Latest Developments (Speaker), California Real Estate Inspectors Association (CREIA). May 2004
Indoor Air Quality Issues (Speaker), Building Operators Program – Electric League of Arizona, Phoenix, Arizona, April 2004
Certified Residential Mold Inspector Training Course (Instructor), Indoor Environmental Standards Organization (IESO), Aerotech Technical Institute, Phoenix, AZ, April 2004
Illegal Drug Lab Awareness – Course #C6441 (Instructor), Phoenix Association of REALTORS®, March 2004
Local/National Television Broadcast, DIY Network – "Talking Dirty with the Queen of Clean" Linda Cobb (Speaker), March 2004
Certified Residential Mold Inspector Training Course (Instructor), Indoor Environmental Standards Organization (IESO), TAREI Board of Directors, Waco, TX, March 2004
Indoor Air Quality Issues Impacting Real Estate (Speaker), Indoor Environmental Standards Organization (IESO) Convention, Las Vegas, Nevada, February 2004
Indoor Air Quality Issues (Speaker), American Society of Home Inspectors (ASHI) National Convention, Albuquerque, New Mexico, January 2004
Certified Residential Mold Inspector Training Course (Instructor), Indoor Environmental Standards Organization (IESO), Aerotech Technical Institute, Phoenix, AZ, Dec 2003
Indoor Air Quality Issues In Schools, The Fungus That Ate My School, Elementary School outreach (Speaker), Sierra Verde School, Glendale, Arizona, October 2003
Certified Residential Mold Inspector Training Course (Instructor), Texas Association of Real Estate Inspectors (TAREI), October 2003
The REALTORS® Guide to Mold and Indoor Air Quality (Instructor), Phoenix Association of REALTORS®, October 2003
Indoor Air Quality Issues (Speaker), Electric League of Arizona, Phoenix, Arizona
Certified Residential Mold Inspector Training Course (Instructor), Texas Association ofReal Estate Inspectors (TAREI), August 2003
Clandestine Drug Lab Symposium (Moderator), Phoenix Association of REALTORS®,August 2003
The REALTORS® Guide to Mold and Indoor Air Quality (Instructor), Phoenix Associationof REALTORS®, July 2003
Indoor Air Quality (IAQ) (Speaker), Texas Association of Real Estate Inspectors (TAREI),June 2003
Mold Remediation/Real Estate Issues (Speaker), International Society of CleaningTechnicians, June 2003
Toxic Mold Symposium (Speaker), REMAX International Satellite Network. May 2003
Certified Residential Mold Inspector Training Course (Instructor), Indoor EnvironmentalStandards Organization (IESO), May 2003
The REALTORS® Guide to Mold and Indoor Air Quality (Instructor), Phoenix Associationof REALTORS®, April 2003
Indoor Air Quality (IAQ) (Speaker), American Society of Home Inspectors (ASHI), OhioChapter, March 2003
Mold and other microbial Issues (Speaker), Air Conditioning Contractors of America,Arizona Chapter, 2002
Mold and other microbial Issues (Speaker), National Association of The RemodelingIndustry, Arizona Chapter, 2002.
The REALTORS® Guide to Mold and Indoor Air Quality (Instructor), Tucson Associationof REALTORS®, 2002
The REALTORS® Guide to Mold and Indoor Air Quality (Instructor), AACAR, 2002
Numerous Real Estate Conferences and Seminars, 1996 – 2008
Numerous Indoor Air Quality Conferences and Seminars, 2001-2008
ARTICLES/MANUSCRIPT REVIEW
The Truth About Mold – (Contributing Editor) Dearborn Press
Clandestine Drug Labs: The Latest National IAQ Threat (Author) – Indoor Air QualityAssociation, IE Connections
Indoor Air Quality; A Home Inspection Issue? (Author) – Texas Association of Real EstateInspectors
Ten Times The Baseline… Says Who and Why? (Author) – Indoor EnvironmentalStandards Organization
Mold: A Real Estate Issue? (Author) – Phoenix Association of REALTORS®
Property Disclosures – The Real Estate Professional's Guide to Reducing Risk(Manuscript Review) – Dearborn Press
Environmental Issues in Your Real Estate Practice 2nd Edition (Manuscript Review) –Dearborn Real Estate Education
PRESENT AND PAST PROFESSIONAL AFFILIATIONS
National Environmental Health Association (NEHA)
American Association of Radon Scientists and Technologists (AARST)
National Association of REALTORS® (NAR)
Arizona Association of REALTORS® (AAR)
Phoenix Association of REALTORS® (PAR)
Real Estate Educators Association (REEA)
Indoor Air Quality Association (IAQA)
American Council for Accredited Certifications (ACAC)
Indoor Environmental Standards Organization (IESO) – Founding Member
PROFESSIONAL TRAINING
Over 1600 formal study hours in microbial research including mold and antigens, conducted at Aerotech Laboratories, Inc. Phoenix facility.
Numerous IAQ field investigations
Mycotoxins and Microbial training instructed by Dr. Vincent Miller
Strategies for conducting meaningful microbial IAQ investigation course – American IndoorAir Quality Council
American Indoor Air Quality Council – Certified Indoor Air Quality Manager (CIAQM)
Indoor Environmental Standards Organization (IESO) – Certified Residential Mold Inspector(CRMI)
Asthma/Indoor Air Quality Workshop – Environmental Protection Agency and the NationalEnvironmental Health Association
Indoor Air Quality Association – Certified Indoor Environmentalist (CIE)
Environmental Data Resources Inc – Environmental Data Resource Certification
Mr. Buettner can be reached directly at 800.283.9512 or via e-mail at Mike@RespirCareAnalytical.com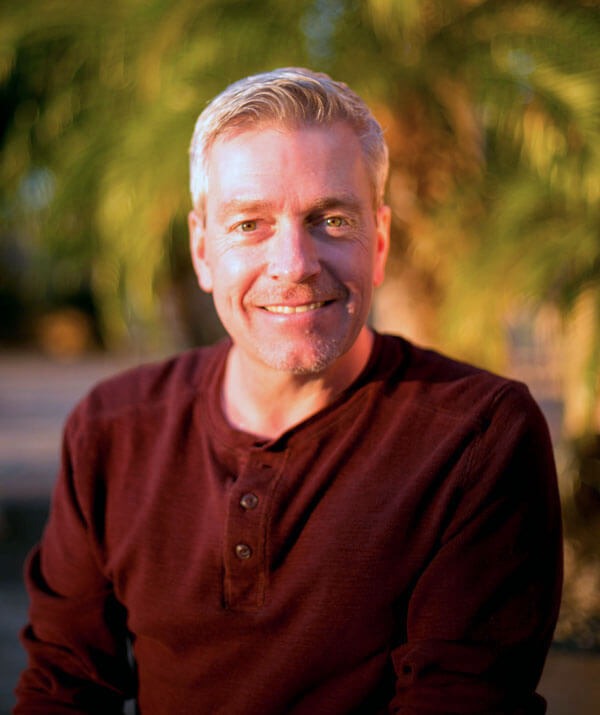 Mike Buettner
Founder